Wedding is the most important day in a Bride's life. Brides try to look their best on their weddings. Hairstyle is one of the essential element while dressing up for their special day. From simple ponytails to retro styles, all look gorgeous on a bride. Hairstyle has the power to change looks of brides from simple to mind blowing. Some of the hairstyles worth tying are:
SIDE SWEPT BUN HAIRSTYLE
The side swept bun looks elegant on a bride. When locks part down and then fall from the side, its gives a special touch on the hairs of the bride. Side swept buns look neat and clean and sophisticated.
UPDO HAIR STYLE
Updo hairstyle is of low maintenance and helps brides to focus more on the dress on the wedding. Face is on focus with the help of this hairstyle. The hair is in the middle part and is pulled back in the form of a bun creating a style which looks classy and elegant and also sleek. This type of hairstyle should be matched with red lipstick to make brides look perfect.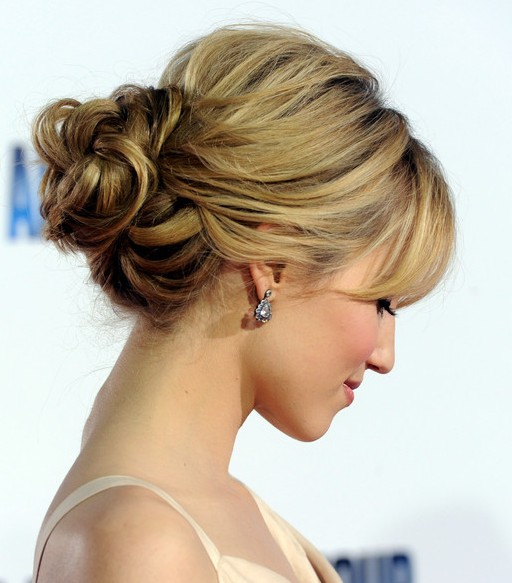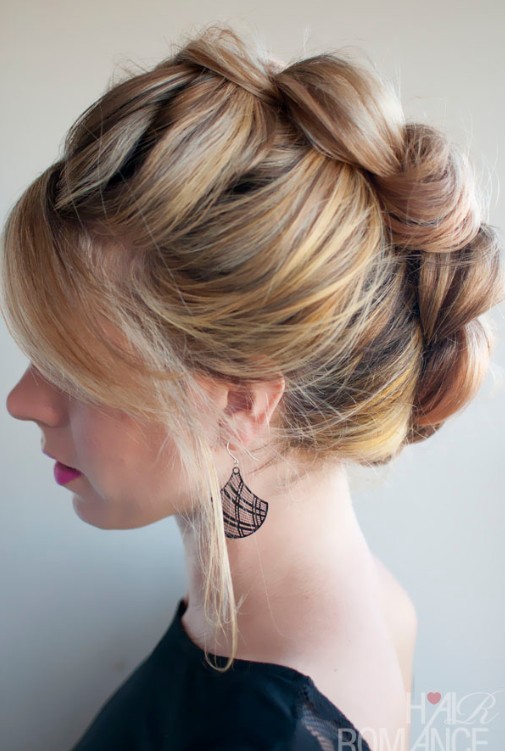 MESSY BRAIDED UPDO HAIRSTYLE
Messy updo hairstyle looks perfect on any bride and it can be done on medium and also long hairs. It gives ideal look to brides. It can be paired with long earrings to give a final touch on the bride on her special day.
MESSY TOPKNOT HAIRSTYLE
This type of hairstyle looks chic and classy and it is most suitable for a summer wedding. The makeup should be kept normal in this kind and only one heavy piece of jewellery should be worn to give this hairstyle a more elegant look.
TWISTED UPDO HAIRSTYLE
This hairstyle looks classy and sophisticated and gives a chic look. This hairstyle is created by twisting hair from behind after taking sections of hair from each side. Hair spray should be used to keep hairs in the original place.
HIGH BUN WITH HAIR ACCESSORY
In this type of  hairstyle , hair is decorated with beautiful headbands which makes hair look gorgeous. This hairstyle suits more with pink lipstick and normal make up.
SIMPLE PONYTAIL HAIRSTYLE
Ponytails have always been a favorite of girls and can be used in any occasion. The hair can be done in a ponytail with bangs that looks very beautiful. Bangs look soft and this hairstyle can be suited with red lips for a perfect touch.
SIDE SWEPT LOW CHIGNON
This hairstyle looks very dream and can catch attention of everyone present around. This style can be matched with dangling earrings for a great finish on the look of the bride.
Brides try to look best on their special day and these hairstyles can give a great impression on others. Brides will be the center of attention. These hairstyles are a must try.